Cushman® commercial and utility vehicles are known to be the toughest workers on the job and the smoothest operators in the warehouse. With a full range of product offerings, innovative powertrains, and purpose-built customization, there's a Cushman to fit every job.
Find

Yours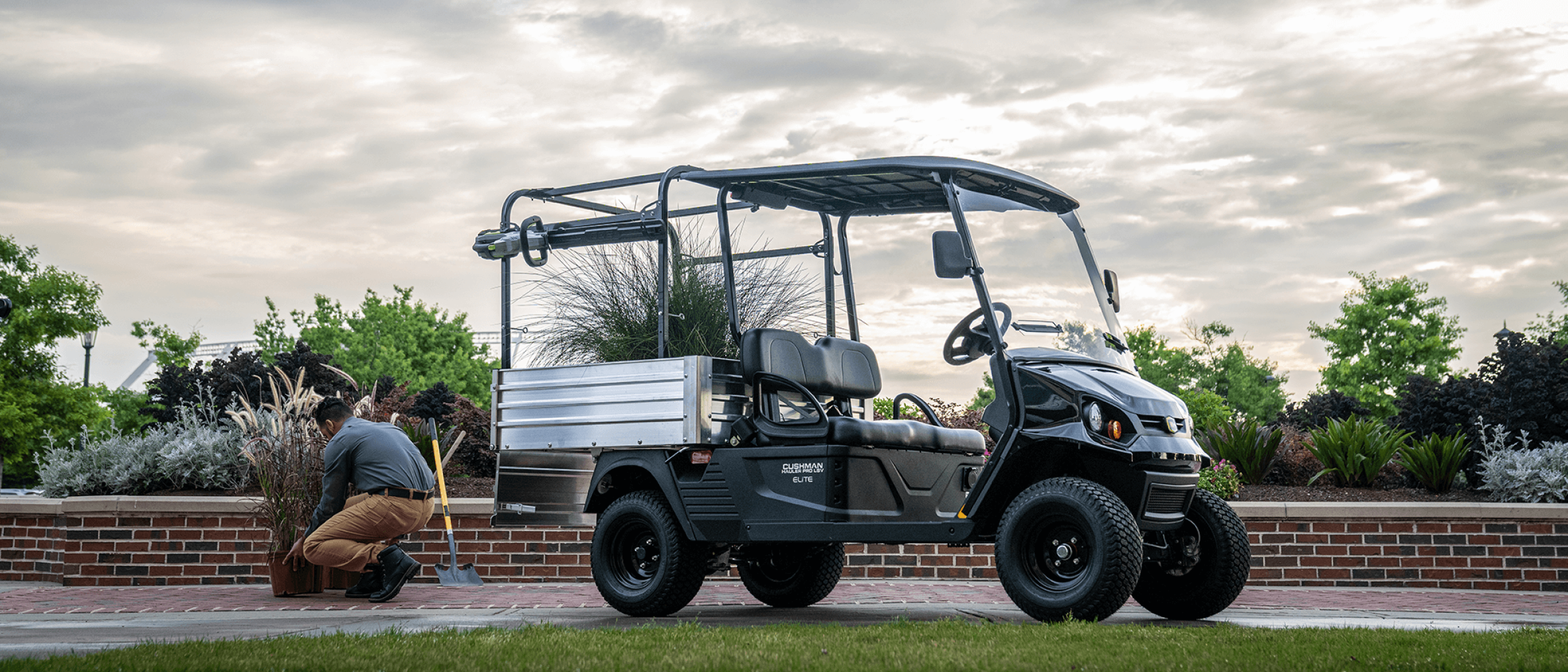 Never be Outworked
Cushman® has been trusted for decades to produce long-lasting, dependable vehicles, but that's just the start. Cushman is continually pushing forward—with the unmatched, energy-efficient performance of our ELiTE lithium powertrain powered by Samsung SDI technology, and better riding, better-looking, vehicles that can be customized to your needs. Now with the new Hauler® PRO LSV and Tour LSV, Cushman is providing street-legal capabilities so that you can take your work on the road. Get started finding the Cushman for your task.
Explore Cushman Vehicles
Cushman vehicles are known around the world for versatility, offering a complete range of commercial and industrial vehicles. Browse the vast selection to find the right vehicle for your needs.